So many things are being written now about Martin Luther King, Jr., reminding us of his courage, his eloquent speeches, and his tragic end. I'll add a visit to his memorial in Washington, D.C., and his home in Atlanta.

The Speech

We have seen film of King giving his famous speech on the Mall during the August 1963 March on Washington for Jobs and Freedom. I was surprised to learn that he did not plan to include "I Have a Dream." In fact, in a planning session the night before, one of his advisors told him not to mention the dream because he'd "used it too many times already," that he should do something different for this nationally televised event, the first time most Americans would hear or see him. At four in the morning, King gave the text of his speech to his aides for printing. It did not mention the dream.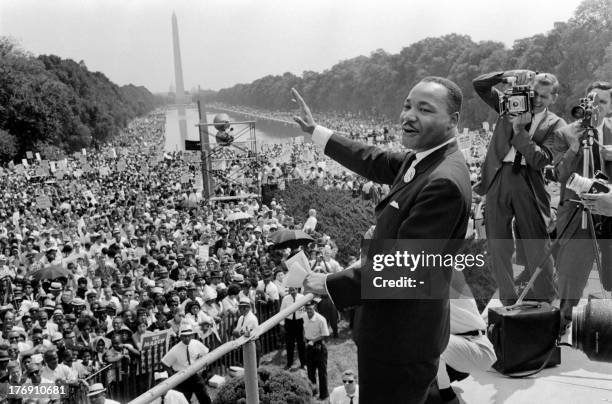 Hours later, as he was speaking before a crowd of 250,000, the great gospel singer Mahalia Jackson seated behind him prodded, "Tell them about the dream, Martin. Tell them about the dream." As he often did, he took her advice. He paused, pushed his notes aside, and began the portion of the speech that has become part of American history.

The Monument

After King's assassination in 1968, his Boston University fraternity brothers proposed a memorial in Washington. In 1996 the U.S. Congress authorized it, if the fraternity could raise $100 million and break ground by 2003. The fraternity created a foundation, sponsored a design contest, and picked one of 900 designs from around the world, starting an arduous process of approvals by the National Park Service, the National Capital Planning Commission, and the Commission of Fine Arts. Ten years and $120 million later, the memorial opened in 2011 next to Washington's National Mall.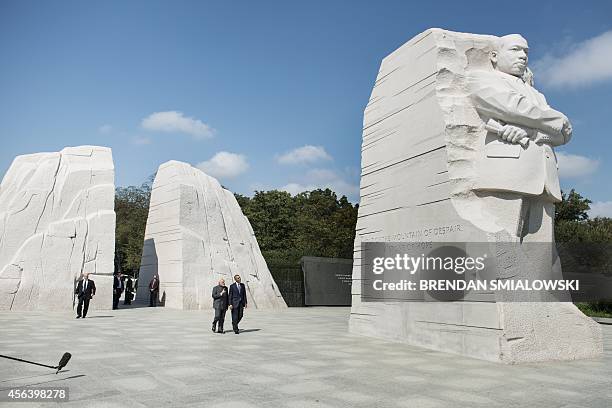 The monument sits on four acres. There is a 450-foot Inscription Wall with fourteen quotes. (One of the designers considered King's words much more important than his image so his original plan didn't even include a statue.) Then there are three massive granite blocks that set up King's quote: "Out of the mountain of despair, a stone of hope." The relief statue itself, carved by Chinese sculptor Lei Yixin, is thirty feet tall. It looks like King is emerging from the pale pink granite block, the Stone of Hope. The whole block looks like it has broken free and advanced forward from a white granite block split in two behind it, the Mountain of Despair. Visitors should walk through Despair and meet King at Hope.

There were challenges along the way: objections to the sculptor, the sourcing of the granite, and even the look on King's face. One disagreement resulted in the firing of one of the design groups. Lei had to accommodate errors by the architects and late changes in size and placement of quotes. One quote was paraphrased to fit the space; objections that the shortening changed the meaning resulted in removal of the quote entirely, costing about $900,000. Then there was a dispute arising from King's family asserting they were due licensing fees for fundraising materials.
Lei chose a serious, stoic pose. While some wanted to see a smiling, hopeful face, others were glad to see a stern pose, arms crossed, more reflective of the challenges King confronted. In Lei's words, "you can see the hope, but his serious demeanor also indicated he's thinking."

Stone images of people give them solidity, grandeur, and timelessness. But stone also casts them in a historic, mythical way that can make it hard to relate to them on a personal level; they represent ideals instead of real people.  But take a look at this side view of the statue. Something about this angle and the light make the man seem real rather than mythic. Instead of being "stone faced," he looks like the man we have seen walking and talking in video footage. So when you get to the monument, read the quotes, walk through and stand in front of the memorial, but then look from the side to meet the man.
A Visit to Atlanta

Atlanta is a city where every street, boulevard, avenue, and alley is named Peachtree. During a stay downtown, I rode the subway and a bus sixteen miles east to Stone Mountain Park to see the huge carving, bigger than Mount Rushmore, of Jefferson Davis, Robert E. Lee, and Stonewall Jackson on horseback. Imagine the scale: Lee is nine stories tall. The art historian in me is glad I saw this amazing sculpture. But as time goes on, as I reflect more on what the subjects represent and why a community would celebrate "a memorial to the Confederacy" on a site where the owner granted the Ku Klux Klan perpetual rights to meet, I don't think I'll ever return.

Another day in Atlanta, I rode the subway and walked a few blocks to the beautiful grounds of the Jimmy Carter Library & Museum and the Carter Center (devoted to advancing global peace and health). It was the first of four Presidential libraries I've visited; they are always a treat for a history and political buff.
Back to the subway, to my next stop…the house where King grew up. It was interesting to see how people lived in those days and to think of young King living in the house. Next I walked two blocks to a building that brought history to life. As I sat in a pew in Ebenezer Baptist Church, I could almost hear King at the pulpit speaking in his inimitable way. I felt humbled and uplifted at the same time.

Across the street, I visited the National Historic Park, King's final resting place. I felt something when I read the crypt's inscription, "Free at last, free at last, thank God almighty, I'm free at last."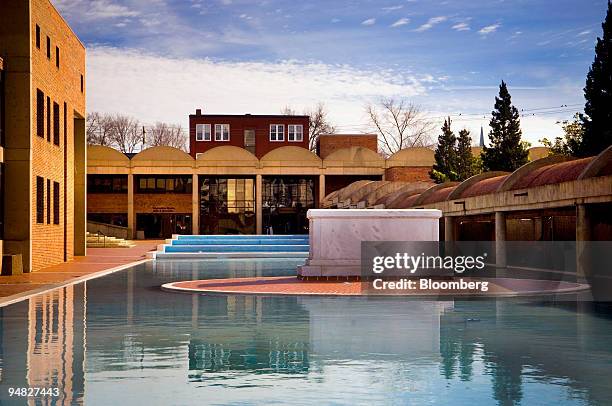 There is a visitor center filled with exhibits. Most memorable was a booth where visitors could record their thoughts. I listened to one after another. Through the heartfelt personal reflections I gained a deeper understanding of King's lasting impact on people from across the country, who expressed hope that the Dream will one day become reality.