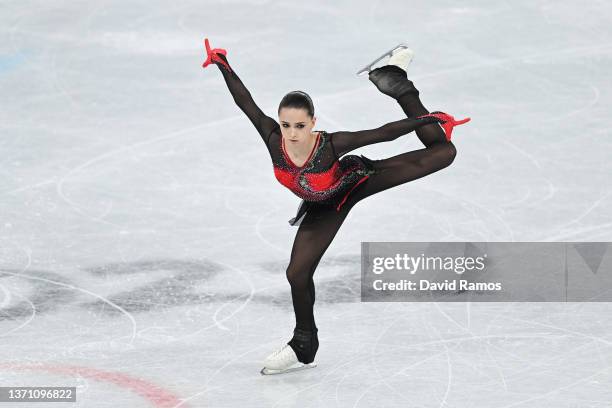 A dark cloud hangs over the Games on this last, nineteenth, day. A doping scandal has dominated sports news for several days now, centered on fifteen-year-old Kamila Valieva, a gifted skater, perhaps the greatest ever, from Russia. Most people in the skating world believe she should have been barred from competing once the drug test results were reported.  Still, who could not feel compassion watching her skate Thursday night.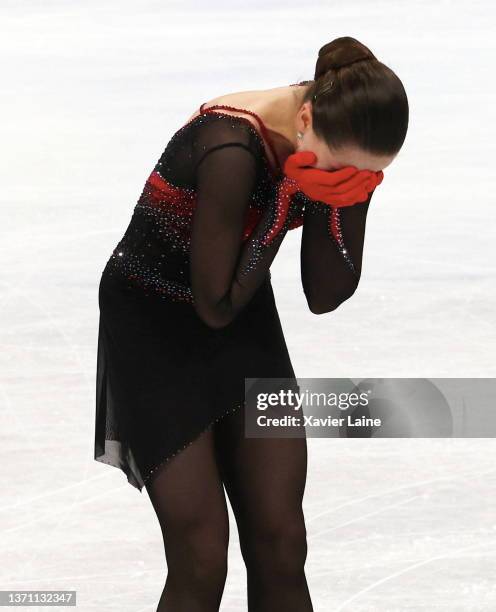 What could have been a gold medal-worthy performance turned into disaster. Under the weight of the controversy, she fell twice and made three more mistakes. She left the ice sobbing. Instead of being consoled by her coach, she was scolded for "giving up." The teammate who won the gold due to Kamila's disastrous performance stood alone in awkward silence, not knowing what to do. Another teammate who won the free skate, but not the gold, cried and yelled, "I hate figure skating! I hate! I will never step on the ice again! Never!"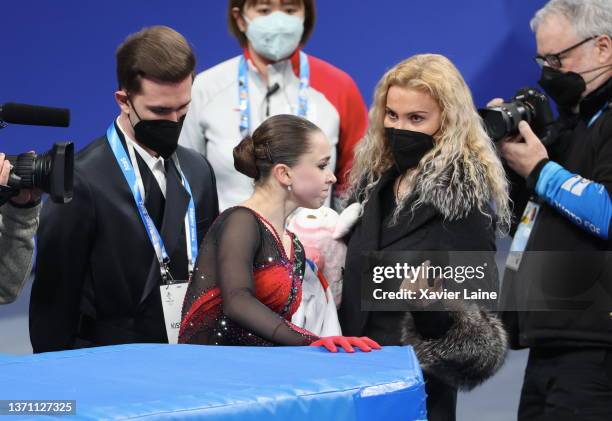 Fortunately, this wild event was the exception. In other events, we watched examples of grit and courage, of pure joy and of heartbreak. We've seen amazing feats of skill, strength, stamina, and strategy made possible by synergy of mind and body.
So what does this have to do with art? Here's what we wrote in our post "The Art of Sports" published during the Summer Games:
"Most sports we play and watch determine winners by objective measures, like who scored the most baskets or goals, who crossed the finish line first, or who went the longest distance. But the Olympics get us to watch sports we would not normally watch. So we see events in which athletes are judged by their style, balance, precision, and creativity. The Games remind us that even in sports, there is artistry."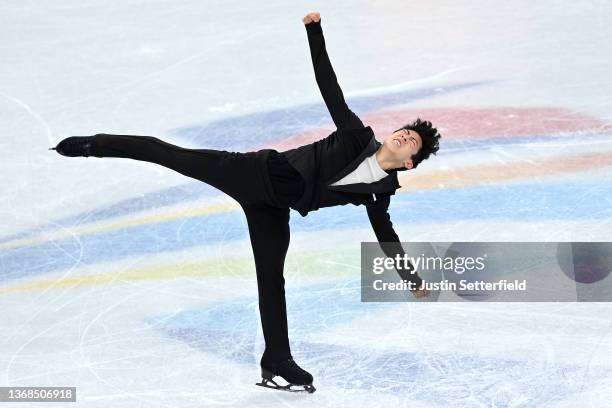 In July we talked about gymnastics and synchronized diving. Now we say the same about winter sports like freestyle aerial skiing (with its triple back flips with five twists) and figure skating (with its quad Lutz-triple toes, set to music). The most celebrated gold medal winner of these Winter Games is USA's men's figure skater Nathen Chen, who shares our view. On Twitter, he said:
"Skating is an art form as much as it is a sport. And the beauty in that is that there is room for individual expression, and that's something that should be celebrated."
But Wait, There's More!
In 1912, Walter Winans stood on the podium for his third medal. His previous gold and silver medals were for shooting (the running deer competition), but this time he won the gold for…sculpture! Art itself was celebrated in the Olympics from 1912 to 1952.
The founder of the International Olympic Committee and the modern Olympics, Baron Pierre de Coubertin, wanted to combine art and sport. After all, the ancient Greek Olympics included arts contests. The two biggest competitions were for Trumpeters and Heralds, but you could also go to the Comedy Competition or watch Lyre-Playing.
The first modern art competition was being planned by Italy, the host of the 1908 Olympics. But the organizers ran short of time and money due to a pesky event, the 1906 eruption of Mount Vesuvius. In 1912, artistic events drew entries from thirty-five artists. By 1928, over 1,100 works were submitted. At the 1932 Los Angeles Games, 384,000 people visited the Olympic art exhibition.
151 gold, silver, and bronze medals were awarded for artworks inspired by sports and presented for the first time at the Games. They were required to "bear a definite relationship to the Olympic concept." There were medals for architecture, literature, music, painting, and sculpture. Later, four of the categories were subdivided.
Besides Winans, one other person won medals for both sports and art. Alfred Hajos won two golds in swimming in 1896, then won a silver for architecture in 1924.
From the beginning, the IOC required all Olympic competitors to be amateurs. In 1949, the IOC learned that almost all participating artists were professionals. It was hard to argue the point since the artists had always been allowed to sell the works they submitted. After several years of heated debate, in 1954 the IOC decided to replace the competitions with exhibitions…no winners, no medals.
Many people think the oldest person to win a medal is Oscar Swahn, who was 72 when he won his sixth medal for shooting. But in fact, John Copley is the oldest. He won a silver in Engravings and Etchings when he was 73.
Knowing about Copley and Olympic art events may not win you a medal, but it may make you a hero at the next Trivia Night.